Reproductive justice is not just about words on a piece of paper. It's about imagining and creating. Council is excited to introduce this new feature where we will explore the creative side of Reproductive Justice. In this issue, Adrian Catão (a friend of PEP), offers an illustrated commentary on Guatemala's recent declaration that 12 years of adoption were actually abductions.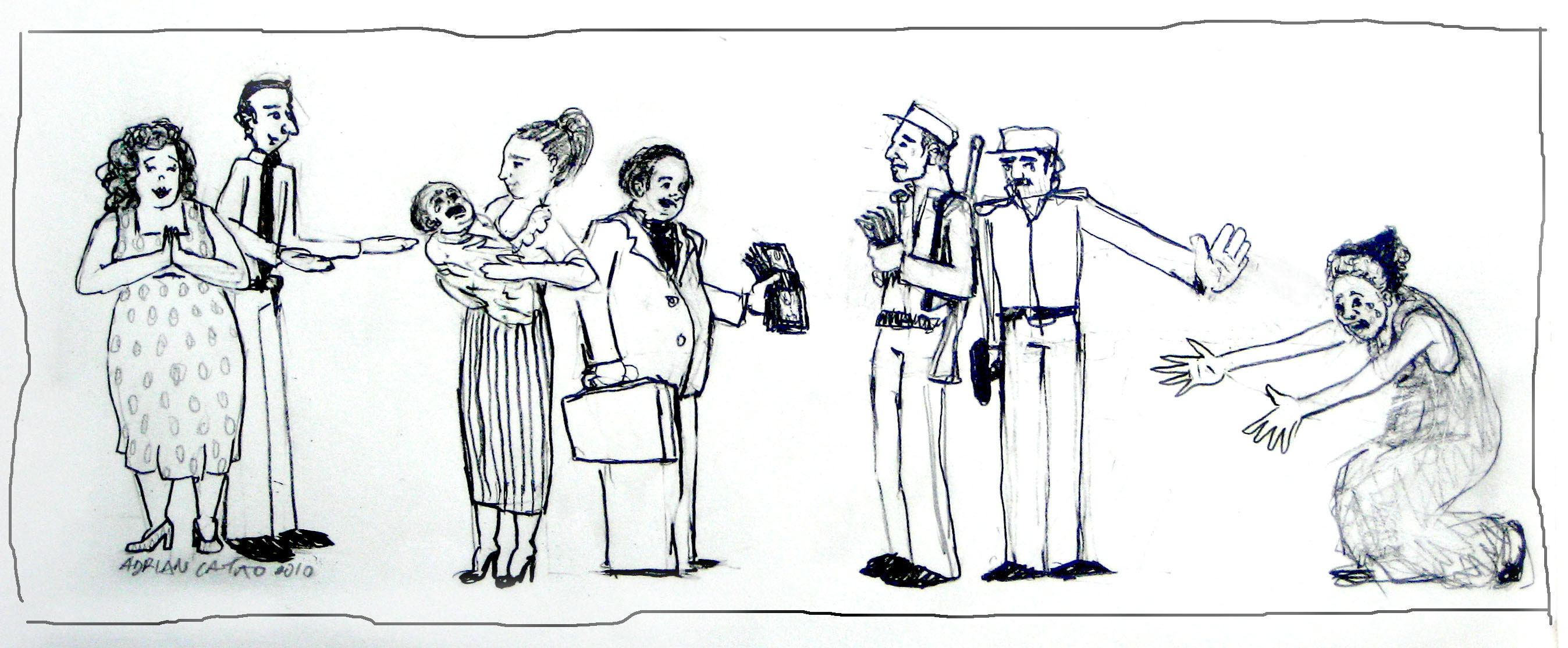 For many people, the word immigration refers to people choosing to relocate to a different nation. For many others, the experience of immigration is not about choice. Recently, Guatemala declared that 12 years of international adoptions were actually abductions. Transracial adoptees, transnational adoptees and allies are thinking deeply about immigration and adoption and exploring the similarities between legal international adoption and violent or coercive abductions.
Adrian Catão is a young artist working in California.