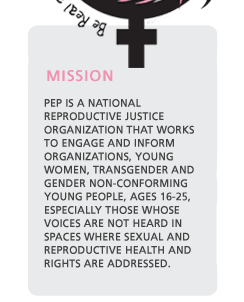 | | | |
| --- | --- | --- |
| | Sign up for the PEP Email List | |




Imagining Reproductive Justice

Reproductive justice is not just about words on a piece of paper. It's about imagining and creating. Council is excited to introduce this new feature where we will explore the creative side of Reproductive Justice. In this issue, Adrian Cat?o (a friend of PEP), offers an illustrated commentary ... Read More

Read All PEP Newsletters

NRCME Training Deadline: The National Registry of Certified Medical Examiners certification deadline is May 21 of this year.

Commercial Truck Insurance: Men aren't the only ones that purchase truck insurance for their big rigs. Imagine what Momma Trucker would do if she got pulled over while driving around in her candy apple red semi and didn't carry Trailer Interchange or cargo insurance?